Book your course
If you have been offered a place on one of our local road safety courses such as,
please start your booking by entering your driving licence number below.
Privacy Notice
Essex County Council are the data controllers for the personal information processed in order to book your course.

The information you provide will only be used for the purpose of administering a Diversionary course and will be securely shared with NDORS to administer the course. If you complete the course, your information will remain on the NDORS national database for road safety research purposes for three years, after which your personal data is removed to anonymise the record. This anonymised data will be kept for another 3 years before being deleted. We will not share your data with any other third parties unless we are required or permitted to do so by law.

If you fail to complete the course or if the offer is withdrawn, your personal details relating to this matter will be erased from the national database.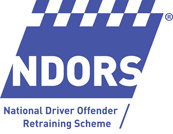 National Road Safety Courses
We provide the following NDORS courses.
Speed Awareness
What's Driving Us
Safe and Considerate Driving
Motorway Awareness
RIDE
If you were referred by the police for one of these courses, please start your booking on the NDORS Offer Portal.